JAN MERINO
As Dutch as it gets
Dutch Wool
The Netherlands is a country full of sheep. And yet a pullover made of Dutch wool is not as common as you might think. Due to the upsurge of Fast Fashion and ever-tightening environmental regulations wool was no longer economically viable for Dutch farmers and by the end of the eighties the wool industry had faded from the Netherlands. A shame, in our opinion. And that's how three years ago we embarked with The Knitwit Stable in Baambrugge on the adventure called 'Jan Merino'. Making pullovers of Dutch wool at a fair price. That proved a challenge. Take selecting the wool alone. The large range of varieties, colours of coats and the coarser wool of Dutch sheep makes the selection much more difficult and labour-intensive than with sheep from Australia or New Zealand. The upside is that because the wool is a little coarser, the pullovers have a more rugged look (and still don't itch!). We can honestly and proudly say that our quest has meanwhile resulted in a full-blown Jan Merino collection.
Sustainability starts with making conscious choices
Joe Merino developed and produced Jan Merino in collaboration with The Knitwit Stable, a farm and knowledge centre for sustainable wool production in Baambrugge. Together, Joe Merino and The Knitwit Stable devote themselves to enable the sustainable processing and producing of wool in the Netherlands, strand by strand. Jan Merino fits in perfectly with Joe Merino's ambition to make its production even more sustainable in terms of animal welfare, chemicals, packaging and reducing the use of water.
Joe Merino is a strong advocate of Slow Fashion. We don't do seasonal collections, explain to consumers how important it is to consciously choose quality and to care for products to extend their life. And we never ride the sale hype. The continuous expansion of the Jan Merino collection is another step in this process.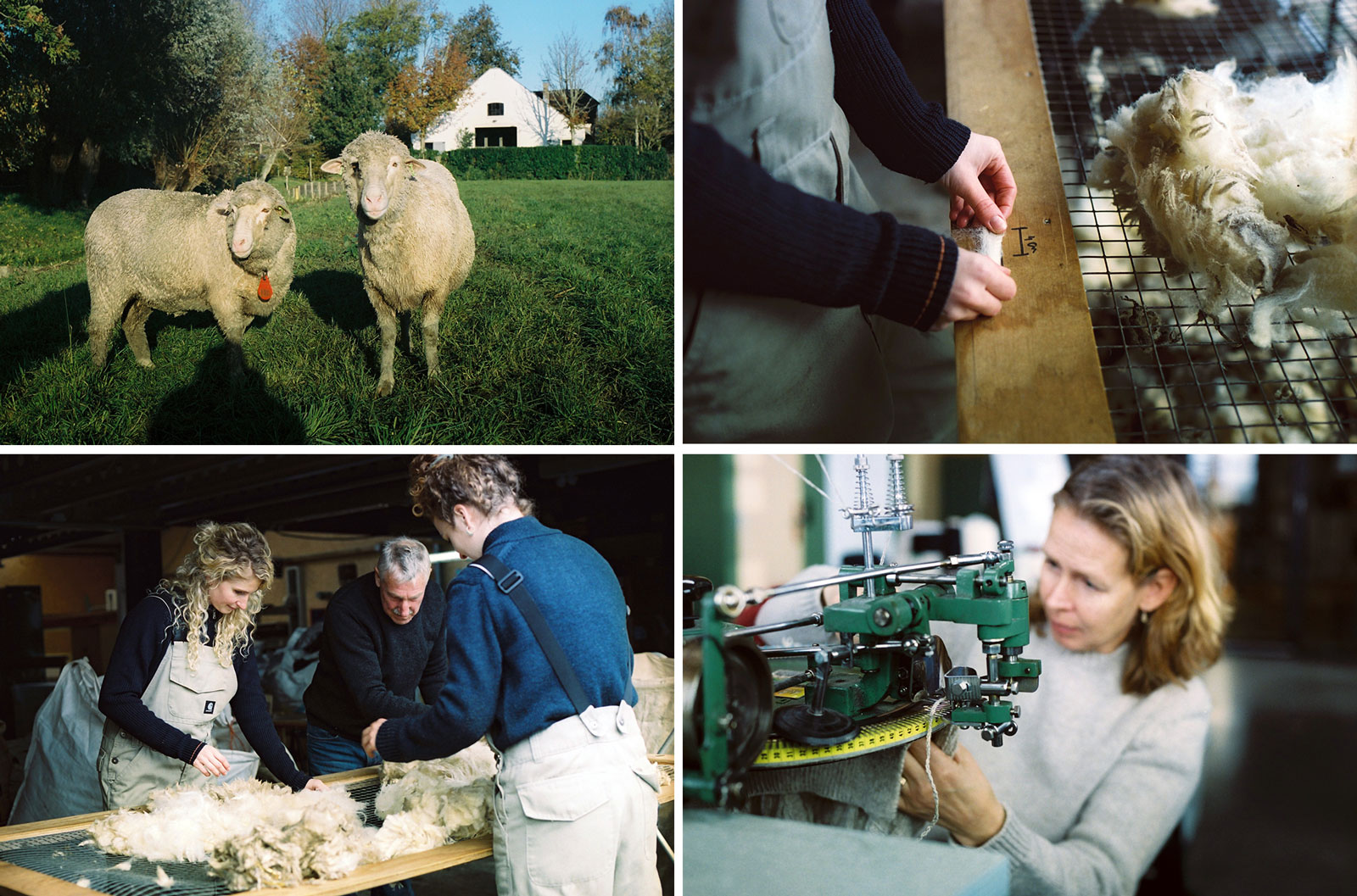 Order Jan Merino
A Jan Merino is easily ordered online. Deliveries are always free. And so are returns. Size, colour or model not right? No problem. We have the most relaxed returns policy. You can return unworn (ok, we do have this one condition) items any time. We will exchange it or pay you your money back. Did we mention we have the most relaxed returns policy??
FREE DELIVERY & RETURNS
Joe does not charge shipping costs within the EU. Also not for returning. If - for whatever reason - you are not satisfied with your order, you can return it free of charge. Any time!
BUY MORE, SAVE MORE
Joe Merino products are timeless and are therefore never on sale. If you buy multiple products at once, you give us trust and limit our costs. We gladly reward that by means of a price reduction!
PREMIUM QUALITY
Joe has been developing the perfect Merino wool basics for men who believe in stylish simplicity. And throughout we have always stuck to our principles: Refined, luxurious, high-quality, sustainable, in a wide range of colours at the best possible price.